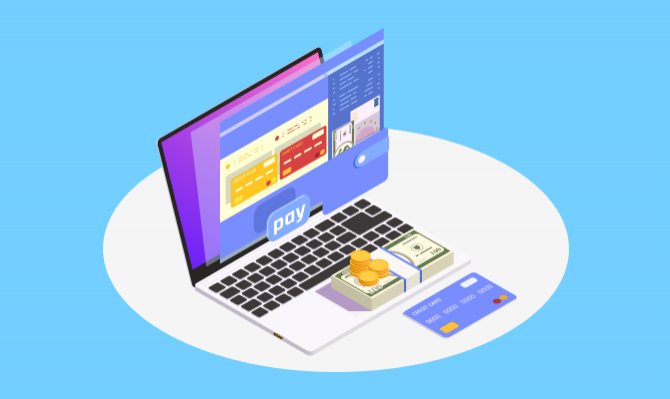 What are B2B Solutions?
B2B solutions are web-based software used by e-commerce companies to conduct business-to-business e-commerce in the business to business model. With the development of technology, forms of trade started to develop and change. At this point, it is now possible to do business in different forms of e-commerce. Thanks to b2b solutions, which work in integration with each other and facilitate the work of companies dealing with b2b e-commerce, it has become possible to work more efficiently in terms of time and money.
You can take your business one step further thanks to optimized b2b solutions with reporting, payment and finance features that simplify processes uniquely. For the management of e-commerce structures that are fast, flexible and allow you to follow the processes in the fastest way, it is useful to turn to b2b solutions, which are put forward by an expert team.
Why Should I Go For B2B Solutions?
The best method to facilitate the work of producers or distributors in order to create and manage dealer systems and to increase the order and trade volume is undoubtedly b2b e-commerce. Establishing and managing your e-commerce structure with B2B solutions makes your job easier. However;
• Establishing a strong and wide dealer network
• Product structure that can be continuously followed up to date
Easy payment and collection
• Fast order taking / placing feature and much more ...
What are the General Features of B2B Solutions?
Each software reflects the experience and skills of the software developer who designed it. For this reason, each software has a unique template and differences where you can observe the signature of the software developer. The features that we will mention below are the features and services offered by the Trizbi b2b solution.
B2B Management Modules
These modules are generally the part where dealer, product, order and payment services are managed. You can use this module to access dealer information, organize products or track orders.
Website
Every e-commerce system needs a website. In this context, you will have a website that works integrated with Trizbi. While managing your website through the interface offered by Trizbi, you can change the contents as you wish and interact with customers with the forms you create.
Accounting Modules
Every company needs to keep its accounting and financial records in a certain order, to be able to instantly follow financial movements and to access financial reports whenever they need. With Trizbi accounting modules, it has many features that meet all these needs.
Customer relationship
With the Trizbi customer relations module, where the conversations between you and your dealers or customers, incoming / outgoing mails, sms and similar messages are kept under record, can be viewed at any time, and can also be sent mass e-mails or sms when needed, you also have a feature not found in b2b solutions.
Would you like to be able to check the information, documents and reports of your company's employees over the software that provides a b2b solution through a module? You can make the work of your human resources department much easier with various sub-modules such as personal files, progress payments, performance reports and leave / report management.
Freedom
Regardless of the style, e-commerce is a system that does not stop for 24 hours. For this reason, you need a structure that you can keep under control at all hours of the day, intervene when necessary, and access the system independent of time and space. Unlike similar b2b solutions, the Trizbi b2b solution stands out with its accessibility. With Android and iOS applications, you can control the system with all its functions, even from your mobile phone.