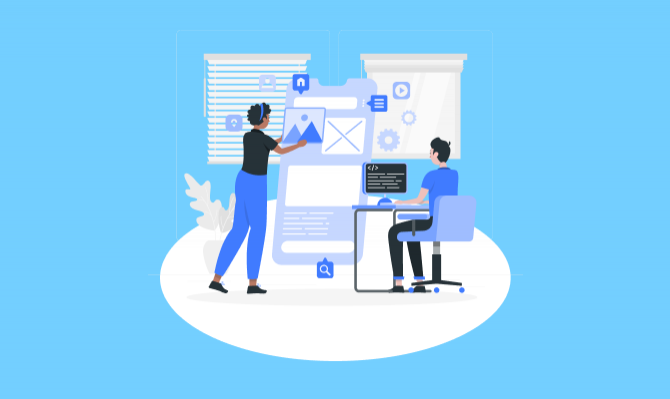 B2B software is the program that provides the infrastructure needed to manage all processes in the b2b system established for e-commerce from company to company. Today, in an environment where technology is in every pocket, b2b software and integrated b2b system should be easily viewed on phones, tablets and computers and should not lose their functionality. In this context, we will try to briefly explain what you may need for b2b software and integrated b2b system to be successful.
A Mobile Compatible Website
Today, as a result of technological developments, the majority of internet users visit websites via mobile devices. This situation is no different for B2B e-commerce platforms. In the e-commerce ecosystem, where trade continues at full speed, companies also make product inspection and purchase transactions via mobile phones rather than from a fixed point. For this reason, you should pay attention to the fact that the website you have through the b2b software you have can be used comfortably on all mobile devices. Please also note the fact that professionals are one step ahead and websites with poor mobile compatibility will also tarnish the image of your company and brand.
The Right Team Strategy
Team selection is perhaps one of the key points in the b2b system. If you have a team that is expert, friendly, has analytical intelligence and a developed sense of belonging, you will have a very important power to overcome the difficulties you will encounter. Developing your team with regular training on today's technologies and subjecting them to fair performance evaluations will also improve your team's sense of belonging, while causing the b2b system to develop rapidly and the correct use of b2b software.
The Importance of Social Media in Mobile
As we mentioned before, almost all of today's internet users use smart phones and almost every user has one or more social media accounts. B2b companies use this fact to acquire customers with the right strategy. You can attract the attention of other companies and include them in the b2b system with a detailed profile you will create on social media platforms, content that will represent your b2b system correctly and various strategies you will apply.
Secure Payment via Mobile
Unlike standard e-commerce platforms, the b2b system is a system where higher volume shopping is done. For this reason, companies that will shop through your b2b e-commerce website demand both more alternatives and high-level security measures. No one wants to shop on a website whose security is questionable. For this reason, the more alternative payment methods you integrate into the b2b system with the b2b software, the closer you will get to the result. Again, you should take conveniences such as installment sales and your security measures at the highest possible level. In this regard, a b2b software written with SSL certificates and security measures in mind will completely solve your problems.
Mobile Tracking
Everyone shopping on e-commerce sites wants to know and follow the status of their product after ordering. In this context, it is very important for the end user that the order tracking can be easily tracked through the b2b system. Keep in mind that there can always be something wrong and the customer may want to contact you by tracking this through the system. B2b companies that correctly position customer relations after the order are always one step ahead of their competitors. Companies that shop through B2b software give importance to customer satisfaction. They will want to work with companies that are open to them, informative and problem-solving at every stage.
If you need b2b software and you don't have a website, Trizbi offers the right solution for you. You can have a b2b software that you can easily manage all processes and a website that can be easily used on all mobile devices by using Trizbi.